How to Get Developers to Respond to Your Project
...with bonus editable RFP template!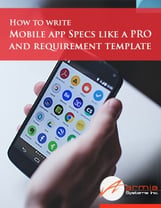 When you starting your web or mobile development project, it is more efficient to do an RFP process . If you do this right, it saves time and effort than contacting one digital agency at time. Learn how to clearly and accurately communicate your vision with developers to get the most accurate bids and the best results.
Communicate your vision with developers

Get your RFP in Front of Qualified Agencies

Avoid sharing your plans with competitors

Answer Questions from Developers Before they Ask

Complete your requirements in less than 15 minutes
Complete the form to download the editable template now!